The opinions expressed in this portion of the e-news are written by students for training purposes only. They do not express the views or opinions of Hudson ISD staff or Hudson ISD District Administration. Please use the comment section for any concerns, agreements, or details with additional information.
---
Should Underclassmen Be Allowed To Go To Prom?
Hudson prom was Saturday April 1st at the SFA ballroom. The event was largely successful, evident in the satisfaction of many attendees, which consisted of upperclassmen and their dates. This contentment would be significantly reduced if freshman and sophomores were allowed to attend prom.
Freshmen and sophomores are not mature enough to go to prom. Underclassmen tend to be obnoxious, hence the commotion in the hallways and general disdain for younger students in high schools across America. Allowing this party to attend would not only annoy upperclassmen but also hamper the dignity of the event.
Further, the music and dancing might be deemed inappropriate for students in their early teens. Teachers have commented that students transform over the summer between sophomore and junior years; students leave as children and come back as young adults. The lyrics of certain songs and the provocative dance moves of many students might be questionable for children ranging from 14-16 years old.
Only allowing upperclassmen to attend prom gives younger students something to look forward to throughout their high school careers. Prom would lose its appeal if students were allowed to go every year. Besides, underclassmen have the opportunity to go to Winter Formal.
However, freshmen and sophomores should still be allowed to attend prom as dates of upperclassmen. Underclassmen who date older people tend to be more mature, so their company is typically not bothersome to juniors and seniors.
Prom is revered by many because the event is exclusively for upperclassmen, giving underclassmen something to dream about and fewer opportunities to express their immaturities.
How Schools Should Handle Guest Speakers
Kristen Ferrara
Schools across America welcome guest speakers to their campuses to, theoretically, provide students with insightful information regarding topics such as bullying, career options, or cyber safety. Unfortunately, these individuals are only human, ensuring their vulnerability to bias or misinformation. It is the responsibility of schools to properly vet their guest speakers, as failing to do so is illegal, morally questionable, and detrimental to the reputation of the institution.
In Bethel School District v. Fraser, the Supreme Court ruled that it is the responsibility of school districts to protect captive audiences of students from inappropriate statements. In this particular case, a student spoke vulgarly at a ceremony attended by the entire school, was suspended by the school, and appealed to the Court to rescind his punishment in the name of free speech. As stated, the Court concluded that "free speech" is limited when the audience is composed of minors who cannot escape controversial commentary.
When are guest speakers breaking the law? Speakers have exceeded their legal boundaries when their language inhibits independent thought or strongly offends members of the audience. When a speaker imposes his own morals on the audience without evidence or regard for other viewpoints, he forces the crowd to think in his terms, rather than their own. This is harmful to the development of students who should have a broad understanding of ideas in order to shape their worldviews. When a speaker approaches a conversation from a religious standpoint, he is not only inconsiderate but alienates members of the audience. Stifling free thought in the name of free speech is unacceptable; doing this with a captive audience of minors is illegal.
Further, uncontrolled speakers negatively reflect the school district. Even if administrations brought in the speaker with good intentions, allowing speakers to freely rant makes the school look as if it favors the ideas presented. This perceived bias could enrage community members or harm the reputation of the learning institution.
How should this issue be addressed? First, schools should properly vet guest speakers to guarantee this party does not have a hidden agenda. Second, guest speakers should be informed about their boundaries; they should know what they are and are not allowed to say in front of a captive audience of minors. They should also be aware that the school is willing to press charges if this line is crossed. Finally, if the speaker does go on an illegal tirade, the school should issue an apology to the public and proceed to punish the speaker. Only these solutions will ensure that the law is upheld, independent thought is not stifled, and the school does not get a bad wrap for the sloppy commentary of a guest speaker.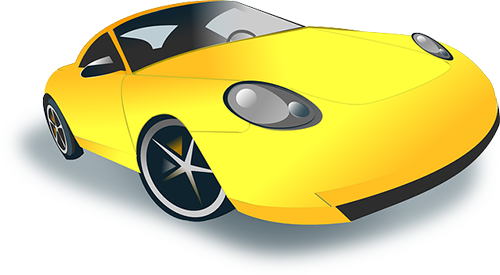 The Dangers of Distracted Driving
Grayson Campbell
According to a 2012 USA Today poll, 49% of adults text and drive compared to only 43% of teens that text and drive. 60% of adults say that they didn't text and drive 3 years ago, but they do now. The number of adults that text and drive is on the rise. However, distracted driving is considered to only be a problem for teenagers with little experience behind the wheel. Texting and driving can affect anyone and we must take measures to try and stop it.
Texting and driving is the number one cause of death in Texas teens, so every parent drills it into their kids heads when they're learning how to drive. Unfortunately, some parents aren't setting a good example for young drivers. Many parents and older drivers believe that they are okay to text and drive because they have years of experience behind the wheel. The sad reality is that no matter how long you've been driving, you can't control every aspect of the road. In 2013, 424,000 people were injured in an accident caused by distracted driving. The State of Texas requires all teenagers getting their license for the first time to go through a Teen Impact course that teaches them the dangers of texting and driving. There are extensive laws against drinking and driving, and a various amounts of punishments that range in their severity. Distracted driving is just as dangerous as drinking and driving, but there aren't any laws prohibiting adults from texting and driving.
The issue of texting and driving can't be ignored anymore. We have to urge our lawmakers to increase legislation on distracted driving. In order to cut down the number of those involved in texting related accidents, we must limit allowed cell phone activity to hands free devices. At the least we need to increase education over the dangers of texting and driving among adults. When someone gets their driver's license renewed, they should have to watch an educational video over the dangers of texting and driving. We need to run public service announcements aimed at both adults and teens over distracted driving.
We as Texas drivers must realize the dangers associated with distracted driving and do all that we can to prevent car accidents related to distracted driving. We must pass laws that limit how much we are allowed to use our cell phones when we are driving. At the least we must increase education surrounding the topic. Until these measures are put in place, we must all be responsible on the roads and realize that we are putting ourselves and others in danger over a text.
Parking Passes: The Uncredited Privilege
Kristen Ferrara
The joys which accompany driving are counterbalanced by price. The freedom to go wherever one's heart desires is hampered by the cost of gas. The ability to explore rough terrain is met with the cost of repairing damage, assuming one's vehicle is not designed for such activity. The right to park at Hudson High School for an entire year is sold for fifteen dollars. Although hardly comparable to the amounts of money spent on gas or car maintenance, that last chunk of change is a source of complaint for many students. This is a shame as the money raised is given back to students, the process makes our parking lots safer, and dissenters come from some of the most fiscally sound families at Hudson High School.
Every semester, the principals of HHS reward students who have maintained perfect attendance with lunch at a local restaurant. Students have been taken to Chili's, Logan's Roadhouse, and even Outback Steakhouse where delicious meals were served, including steaks, burgers, and other quality foods. These outings are funded with the money raised by selling parking passes. That fifteen dollars students are required to invest only once out of the entire year is used to treat deserving students to a special experience. How awful. In addition, funds are used to reward the class that wins the yearlong spirit competition, among other events throughout school months. Every bit of money invested in parking passes is given back to students in some form or another.
Many forget about the information turned in with that fifteen dollars; this includes an insurance policy number, a driver's license number, and specifics about the particular car the student wishes to park. Providing this information promotes the safety of students. HHS faculty checks the policy numbers to be sure cars are insured. This prevents students from illegally driving to school, endangering themselves and others, and ensures that, in the event of an accident, those involved will be able to pay for damages. Providing details about the vehicle at hand is an additional safety blanket as unknown cars in the parking lot can be easily identified or, in the worst case scenario, reported to authorities.
If one, or one's family, has enough money to buy a car, pay for gas, and afford insurance, setting aside fifteen dollars should not be an issue. Students forget how privileged they actually are to have cars; many kids at HHS and millions of teenagers around America do not have vehicles because automobiles are too expensive to invest in and upkeep. Complaining about money when one has minimal money problems is like complaining about being ugly when one is obviously beautiful. It is annoying and insensitive; do not be that person.
Fifteen dollars is the price of two great lunches for deserving students, entertaining events throughout the year, safety in the parking lots, and a year of unlimited, quality parking at the best school in Angelina County. Deal with it or walk.